Complete line of bran based products with characteristics and percentages of fiber for each consumer-specific requirement.

Dedicated to the daily well-being of your body.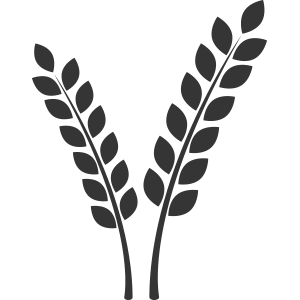 Oat bran.
Molino Mercanti propose toasted oat bran and without bitter  that combined with a balanced diet it helps for your daily wellness because she's poor of fat and rich of fiber (18,2%)
Beneficial and effective for the well-being of your intestines and your body.

The packaging is in a 250g bag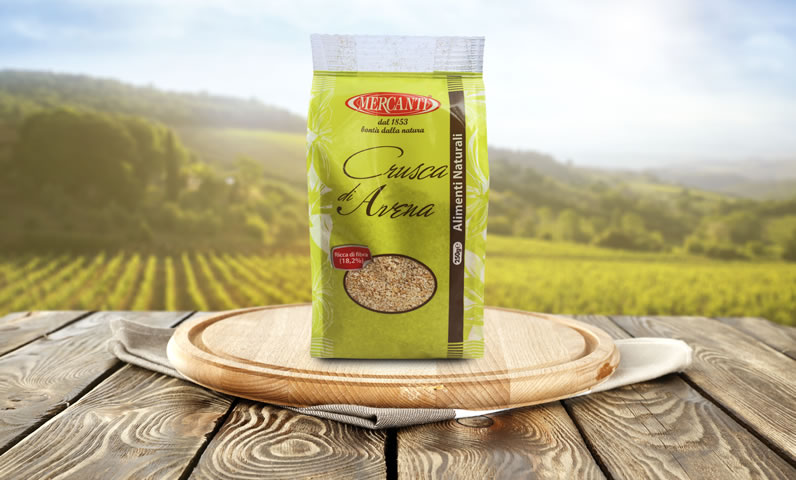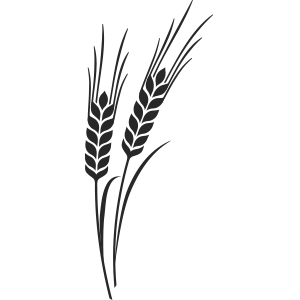 Wheat bran.
Molino Mercanti offers flour wheat bran with a high fiber content, over 42%.It is the exterior part of the grain of wheat which is separated before producing the flour and then toasted and thermo treated. Ideal in milk or yoghurt at breakfast can also be used in vegetable soups or in the added soup at the end of cooking.


It is one of the richest elements of fiber present in nature and therefore a real beneficial for intestinal regularity.

The packaging is in a 250g bag.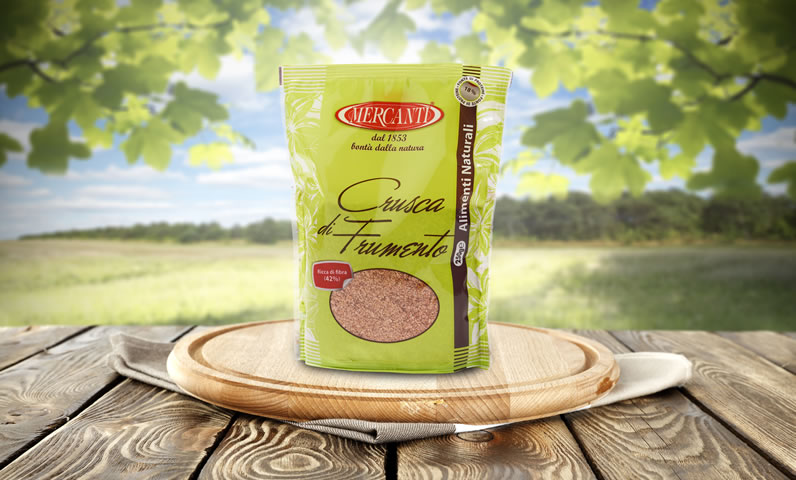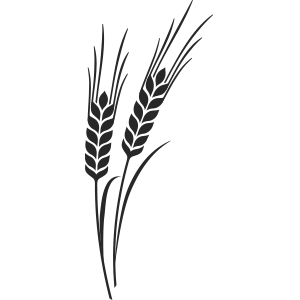 Cruschini.
It is an extrapolated product based in a whole wheat bran and wheat flour. Contains 27% fiber, no salt or added sugars. Thanks to the extrusion process, the taste of the bran becomes more pleasing to the palate.


It can be consumed as a substitute for bread, added in milk or yoghurt, for breakfast and soups.

The packaging is 250g bag.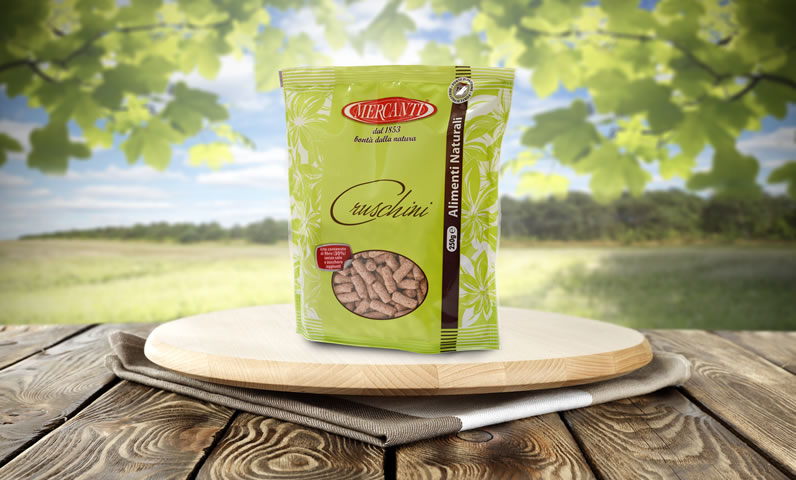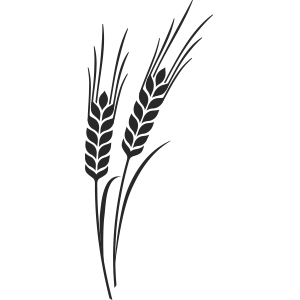 Cruschetti.
They are delicious wheat bran sticks ideal for your correct daily fiber quantity  (35%) and with a very low fat amount (only 3%) Ready for being used in milk , youghurt ,in vegetables cream or soup.

The packaging is in a 250g bag